make the transformation seamlessly
Transitioning to new technologies touches all aspects of your business. As you modernize and accelerate your digital transformation, you may be operating many technologies at once. TruOps Common Language helps you more easily manage your evolution, whether it's network virtualization, 5G, multi-access edge computing (MEC) or Internet of Things (IoT). Whatever your business or technical objectives, your assets need to align with one another and conform to a standard naming methodology for locations, facilities, special service circuits, message trunks, network channels and network channel interfaces, service information and equipment.
Making the transition to new technologies requires rollout across divisions organization-wide and in every region in which you operate. This means you need to be able to share information seamlessly and collaborate with ease. It also means that every aspect of your network needs to be in sync and supported by accessible, reliable data.
Common Language provides the industry-standard information you need to identify, locate, manage and interconnect network resources with absolute precision. Clear the way to take on digital transformation with a single, consistent way to align and optimize your assets, maintain compliance and streamline operations.
what you can achieve
improve data consistency
When you use Common Language, you standardize disparate internal naming conventions across all your network locations and systems. Solve your data management problems by limiting erroneous or inconsistent data capture, consolidating data models and eliminating silo mentality in how you store, manage and utilize information.
optimize network performance
With Common Language, you gain a consistent end-to-end view across your network, allowing you to plan network changes and upgrades for optimum performance. You'll benefit from simpler and more efficient interactions with partners, which translates to better experiences for your customers. Get more out of what you have by logically consolidating your assets, managing any network function from any vendor and creating expansion opportunities with partners to bring services to market faster.
decrease operational costs
By enabling a common view and terminology across your systems and operations, Common Language equips you to make more informed financial decisions and automate your business processes. Manage change and keep pace with customer expectations by rapidly integrating and deploying services, while also reducing operational expenses and preventing revenue loss due to mismanaged inventory and order fallout.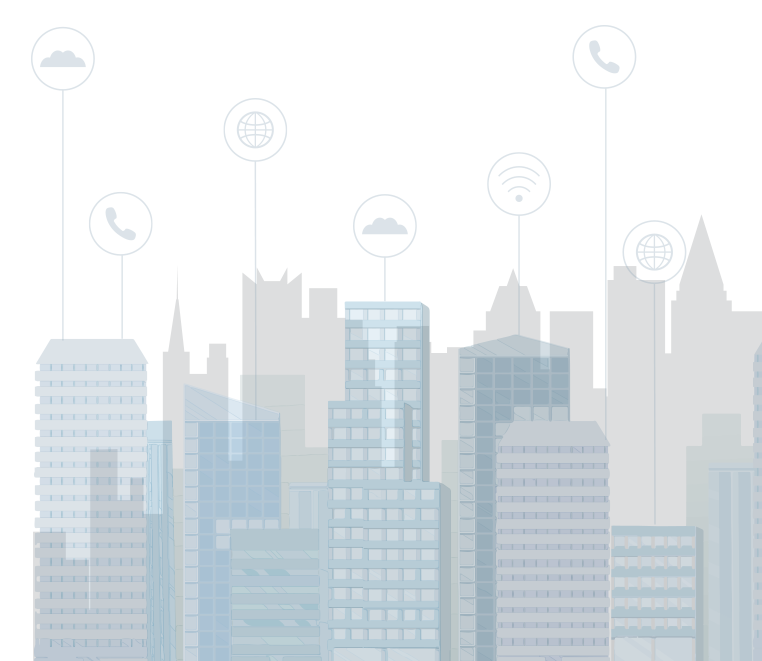 what codes do I need?
CLEI Codes
CLEI Codes and records allow you to manage inventory and provisioning functions with clear and consistent identifiers to track virtually every type of telecommunications equipment. Gain better control of your inventory within your systems and maintain an accurate view of the types of equipment to help you plan capacity upgrades.
CLLI Codes
The ability to define a location and network functionality at that location consistently and accurately is critical to communicating between individuals, departments and companies. CLLI Codes make it possible. With every site clearly identified and classified, you can improve ordering, provisioning, interconnection and servicing, which saves you time and money.
CLCI MSG Codes
Common Language Message Trunk Circuit Codes (CLCI MSG Codes) provide you with a stable naming scheme for describing message-trunk circuits. They can help you with network analysis and tracking communications traffic by volume and type so you can make better forecasting decisions.
NC/NCI Codes
Network Channel and Channel Interface Codes (NC/NCI Codes) accurately represent the technical attributes of network channels and network channel interfaces. Service providers need them to support interworking with trading partners.
CLCI S/S Codes
Common Language Special Service Circuit Codes (CLCI S/S Codes) provide you with a stable naming scheme for describing special-service circuits. They can help you improve provisioning so you can turn up services faster.
General Codes
General Codes provide a stable naming scheme that applies across the industry to identify company names, service centers, manufactures and design routing addresses.
General Codes include Interexchange Access Customer (IAC) Codes, also known as Access Customer Name Abbreviation (ACNA), Exchange Carrier (EC) Codes, Interexchange Customer Service Center/Service Center (ICSC/SC) Codes, Manufacturer (MFR) Codes and Design Routing Codes (DRC).
USOC and Field Identifiers
Uniform Service Order Codes (USOC) identify an exact service and how a customer will be billed. They help you automate billing and provisioning, making switching, provisioning, billing and maintenance work more efficiently.
Field Identifiers (FID) provide the detail to facilitate operations systems flow-through. They are used in a Service Order to identify important attributes of service beyond those described by USOCs and convey the parameters to provision a service.
CLFI Codes
CLFI Codes provide a consistent format for the identification of facilities, including unique names for each facility and transport system, as well as unique identifiers for physical transport facilities, fiber optic strands and multiplexed facilities.
With CLFI Codes, you can also track the location of origin and destination of each facility, fiber or connection between locations, which helps you design layouts and complete work orders more efficiently.
two easy ways to get the codes you need
purchase individual codes
With industry-standard CLLI Codes, you can avoid costly mistakes by clearly identifying interconnection points between corporate partners. With Common Language General Codes you can enhance your company's ability to do business through service activation, interconnection and billing.
purchase a subscription
With a Common Language subscription, you gain exclusive access to a broad, deep selection of support services and advanced features. Our solution is the proven way to overcome the skyrocketing network complexity that comes from new technology rollouts.